Well, actually 2 rooms. Yes, I have 2 classrooms and it is takes every inch of space with the 16+ preschoolers (special ed. and some typical). The first room is in a fiesta theme and the second room is a western theme.
Here's the tour!
The door to the first classroom. Students will enter here in the mornings, drop off back packs, go potty and have a seat to watch a short video while we wait for all of the buses to arrive.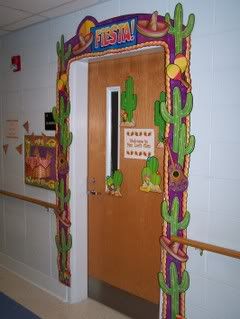 "Nacho Ordinary Preschool" I scanned a dorito off of a bag of chips to make the paper chips with their names on it.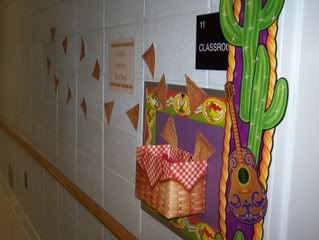 The view from when you first walk in. We also have Circle Time, lunch, snack and the occasional movie time in here.
Other views of this room. Yes, that's my little Emily! She's in several pics. She helped mama get the room ready. Actually she strowed toys while I tried to clean things up. :)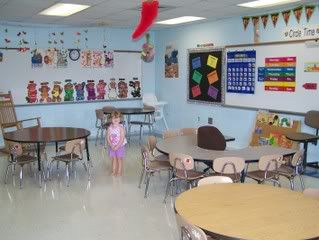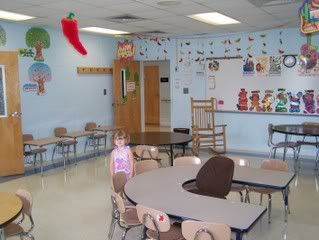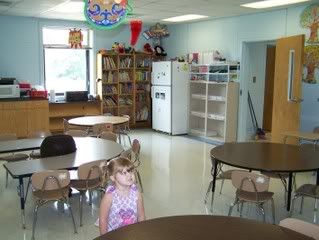 My Character Ed. Bulletin Board. See, you can do a black background.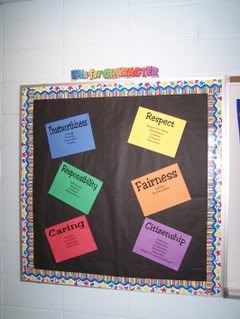 Outside the door of my second room. "WANTED: Preschoolers Who Are Ready To Have Fun!"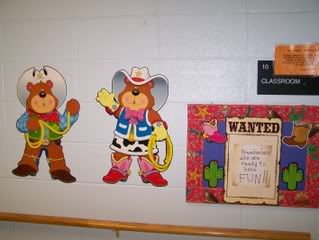 The view inside from the door.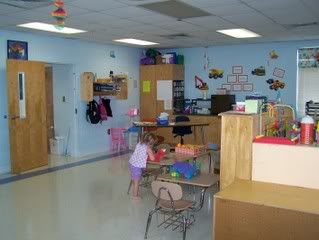 Other views of this room. The shelves by the fridge will be where they snack baskets go.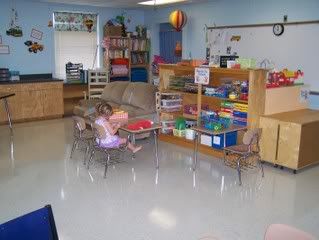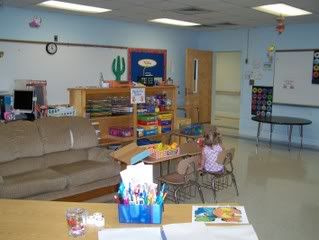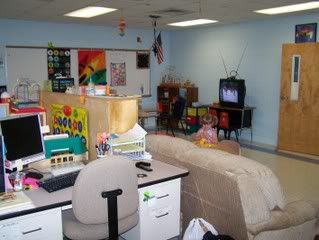 The round table near the door will hold my 2 computers for my computer center. I haven't got them out yet.
Boot Scootin' Into Preschool. I am going to put little boots with their names on there later. I haven't got them finished yet.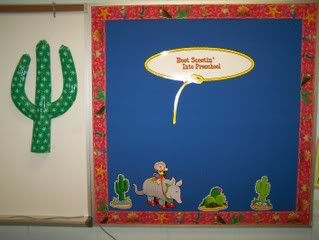 My Floor Time area.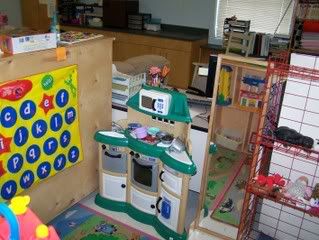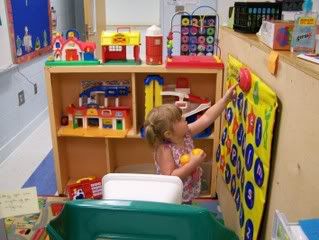 My Hands On Center area (fine motor skills, matching, puzzles, stringing beads, Mr. Potato Head, sorting, pegs, language games, etc.
The "Table Work" area (pre-academics, writing, etc.)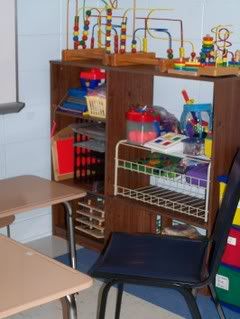 Nap Mat Storage... I know you really wanted to see all those mats and blankets all stacked up. Ha Ha!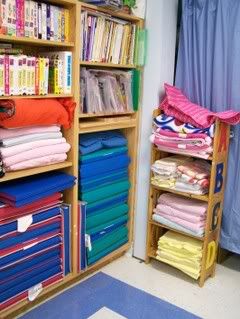 And last but not least!!! The POTTY!! LOL We actually have 2 bathrooms side by side between the classrooms and a changing area, too.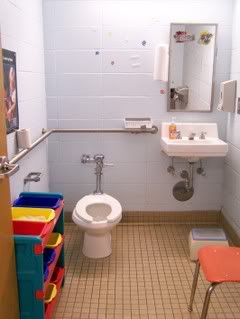 Well, that concludes the tour of my preschool special ed./inclusion classroom.
Hope you enjoyed it! Y'all come back now!