My husband is a football referee. We went to one of his games last night and tried to get some shots of him in action. I played with the manual settings on my computer trying to get some good shots. I was a good bit up there in the stands, so they aren't the best quality.
The Lights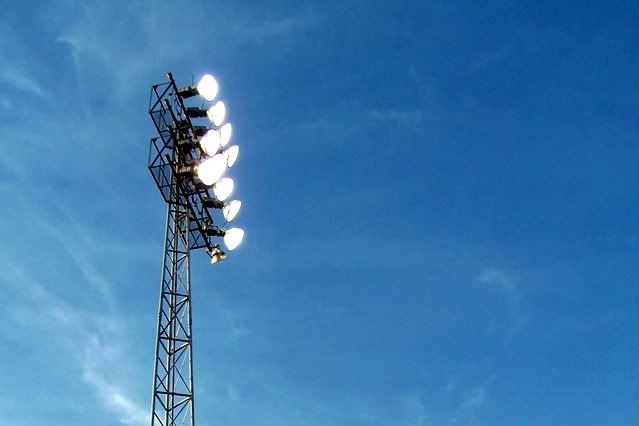 The Pre-Game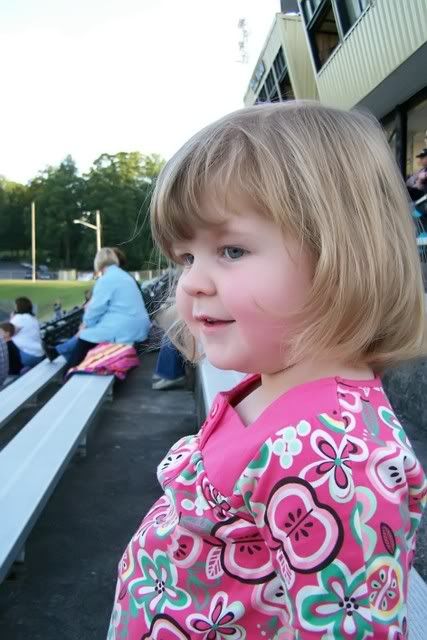 Norm is #5 from the left. :)
The only good action shot I got of Norman. The others were either him standing and waiting or a blur. He's the one in the bottom left corner.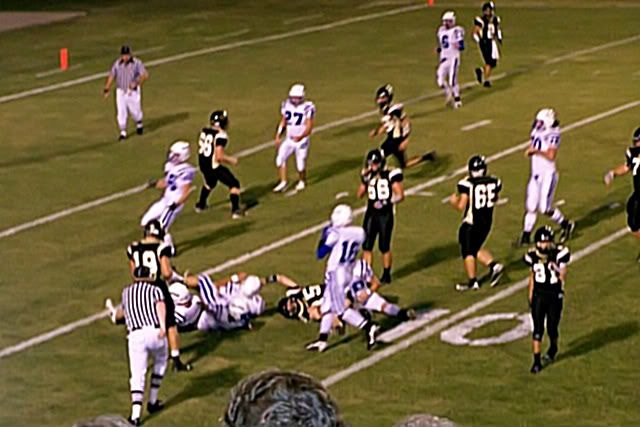 Mike Raita - ABC 33/40's Sports Guy came to the game.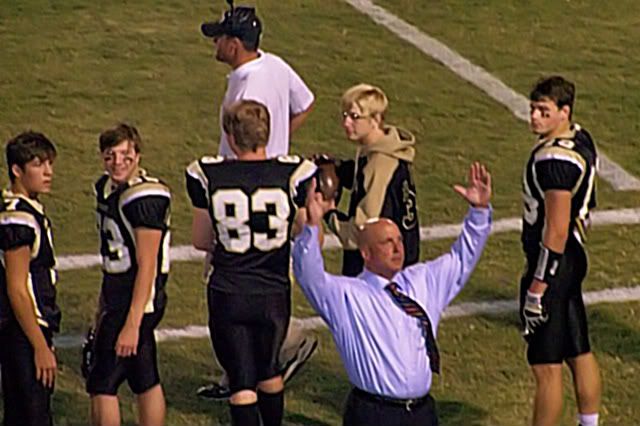 Half-Time

That is the visiting team's band. The home team didn't do their typical show. It was homecoming.
BORED!! Emily was getting bored by 3rd quarter. Can you tell?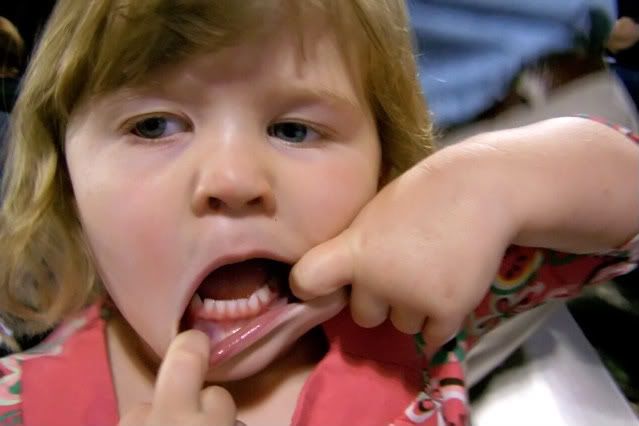 At the end of the 3rd quarter, Emily and I went back to the car to wait on Norm. She started playing around and having a good time.
Meet Cousin IT!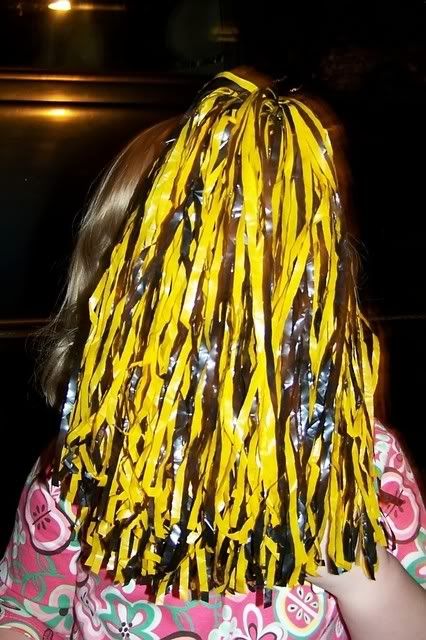 Mama's Little Cheerleader
The Carol Burnette Ear Thing.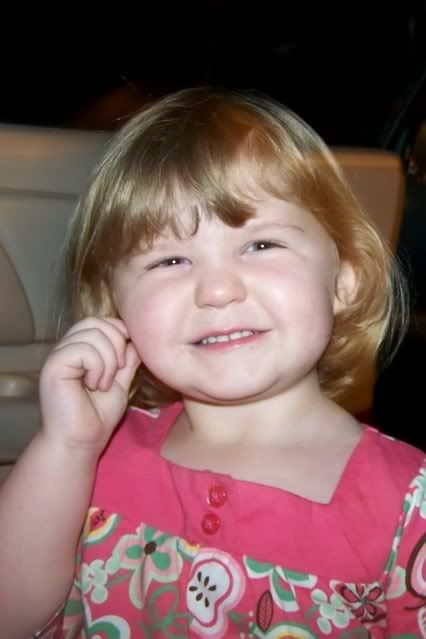 She looks like she's pulling on her ear like Carol Burnette used to do in her show. I'm really not sure what she was doing.
Well, the home team won their game. Made for a nice homecoming.