Emily and I spent the day with my friend Karla. Even though I talk to Karla online, I haven't seen her in years! We went to the mall and window shopped, hit some more stores around town then took Emily to the Imagination Place. Here are some pics from today.
The carousel at the mall.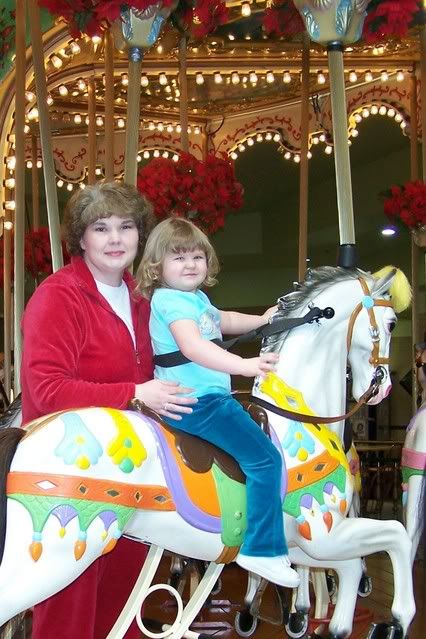 At the Imagination Place. Emily had a ball there! The blurrier pics were taken with my cellphone when Emily and I went back after Karla headed home. My camera batteries were dead. They still turned out semi ok for a cellphone.
Construction Gal Emily!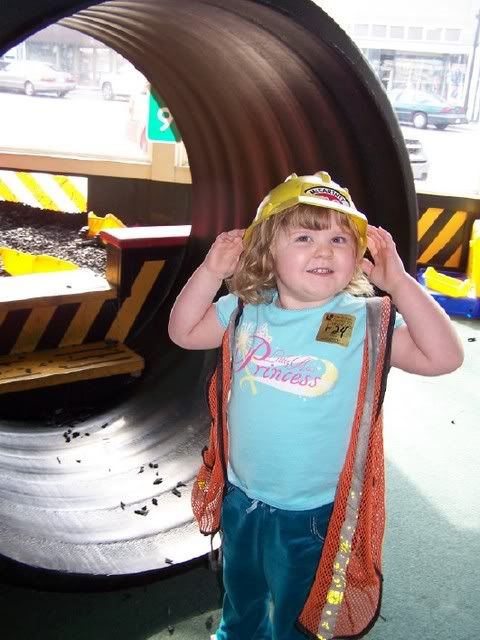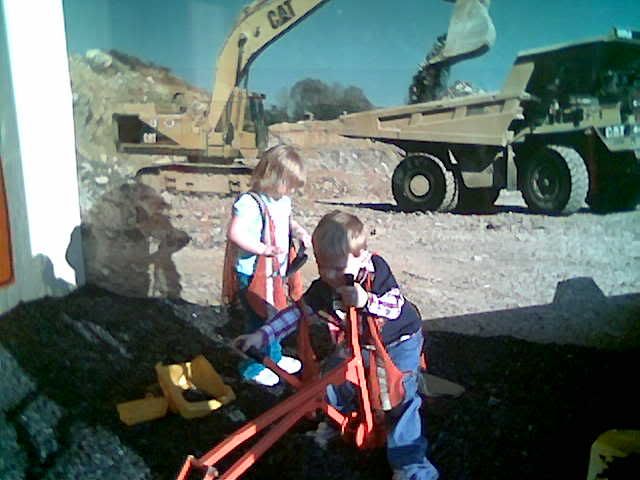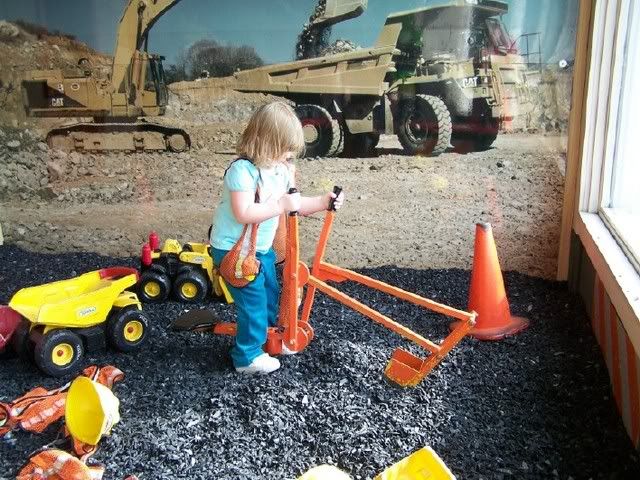 Oooooooh! Emily's in the doghouse!!!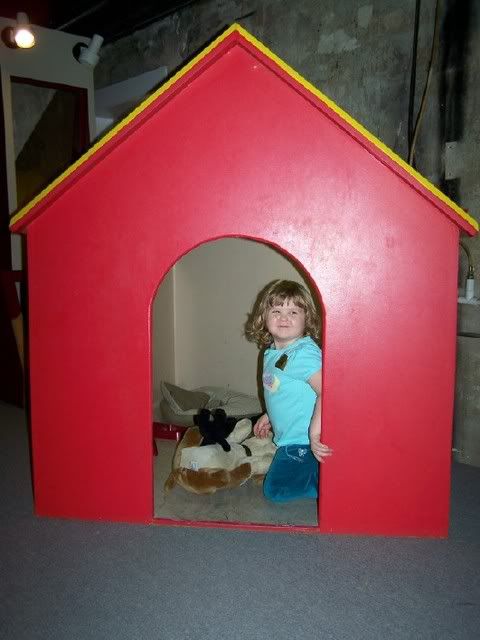 A couple of shots in front of a fake set of frenchdoors... "trump loi"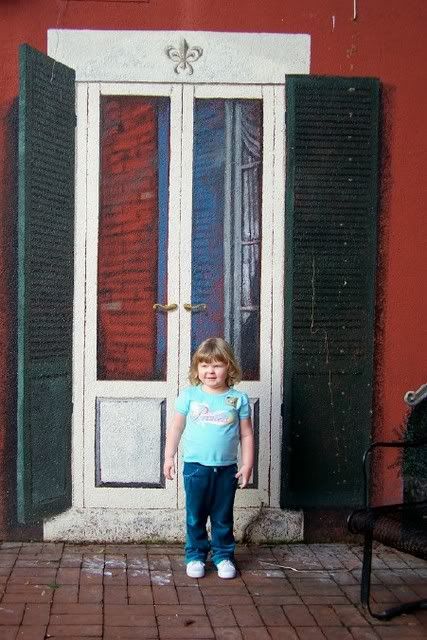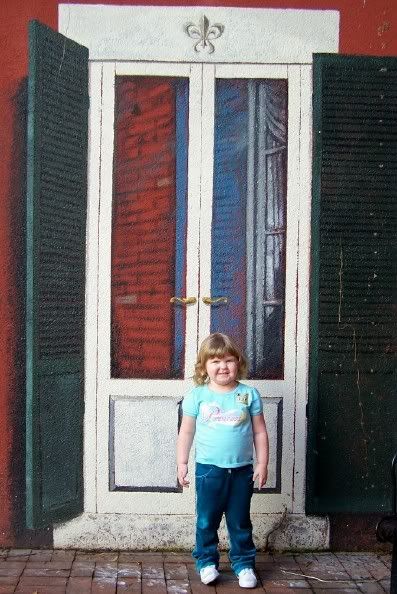 Grocery shopping! Ready to check out!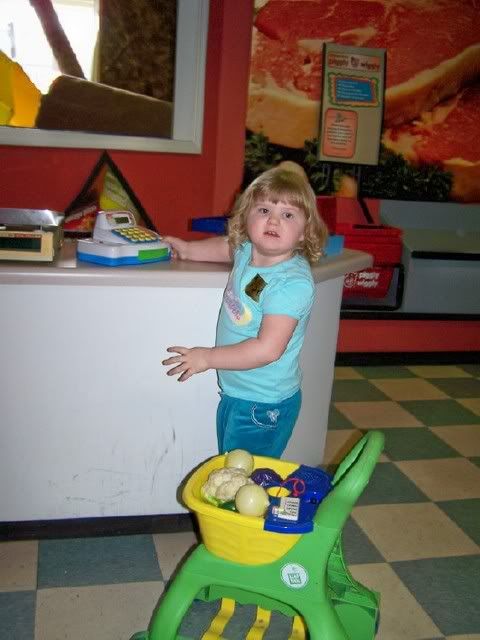 ALL ABOARD!!!! Too bad we couldn't go in the train car. The museum seems to be using it to store junk.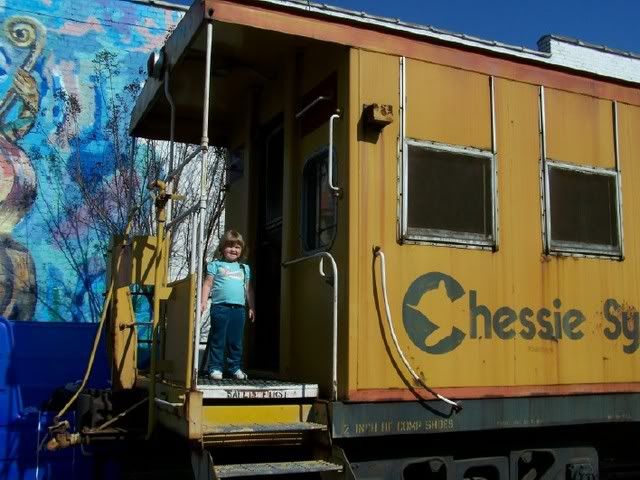 Here is painted wall behind the traincar. Pretty cool work!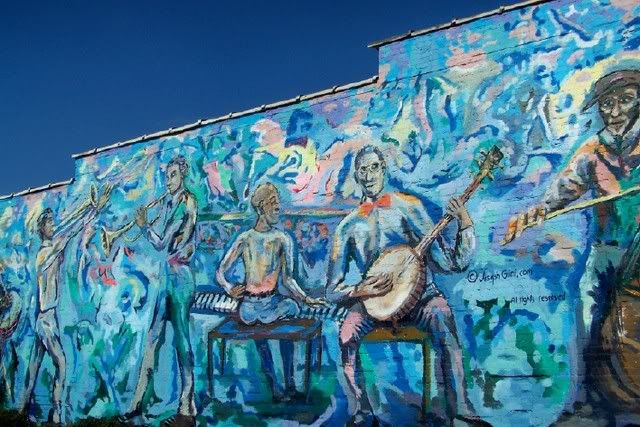 The Shadow Room. She LOVED this! (cellphone pic.)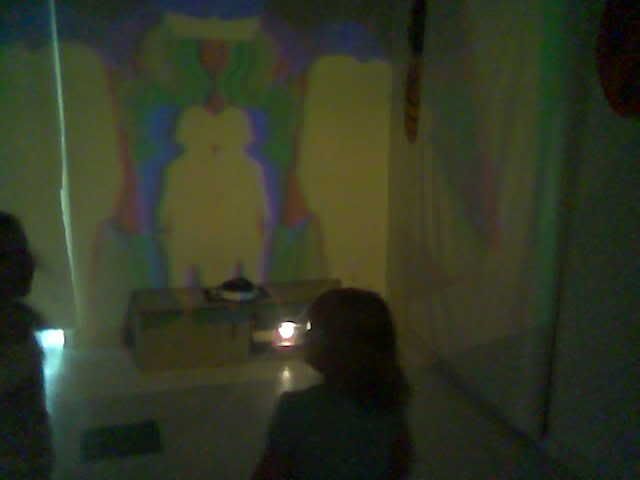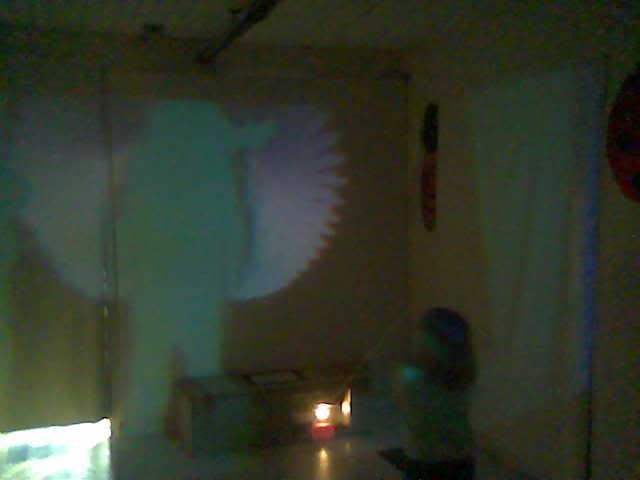 Is there a doctor in the house?